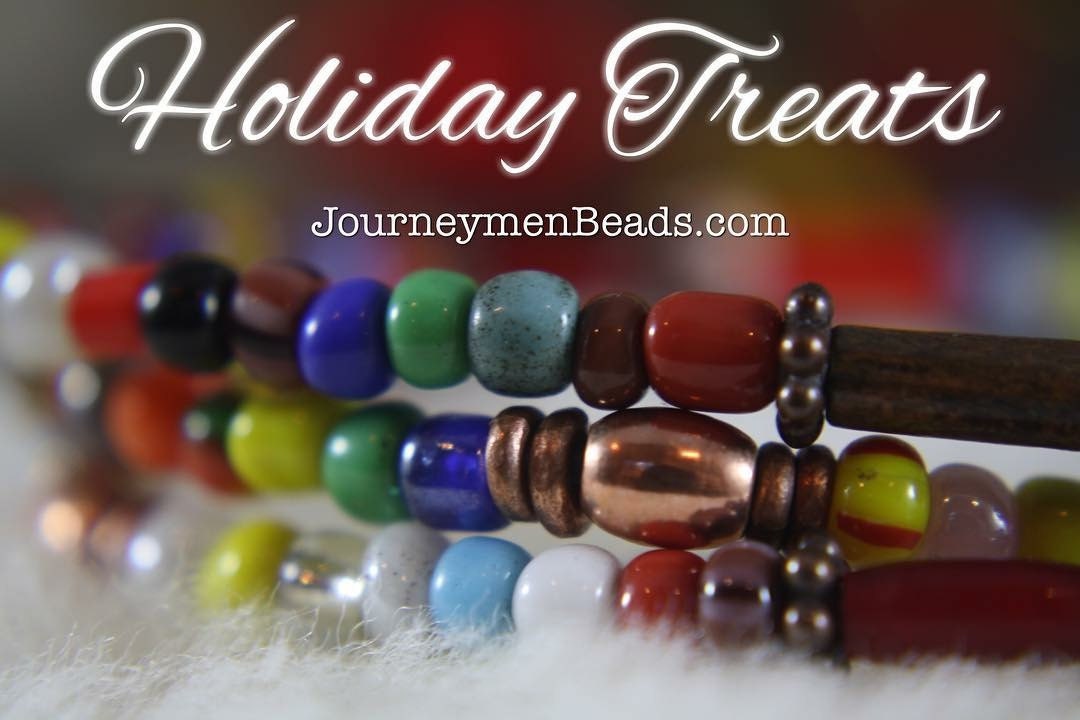 The cold air is finally settling into Vermont this week. We've entered what Vermonters call "stick season" - a literal reference to the maples and birches who stand erect and leafless now until late April.  Even though October is still with us here, we transistion from the summer and leaf season into the long winter well before October's end.  
Here at the studio we've been busy designing new bead strands and rebooting a few old favorites in anticipation for the holiday shopping season.  In our view, there is no better gift to tuck into a stocking or give as annnual thank you than our vintage and antique beaded bracelets.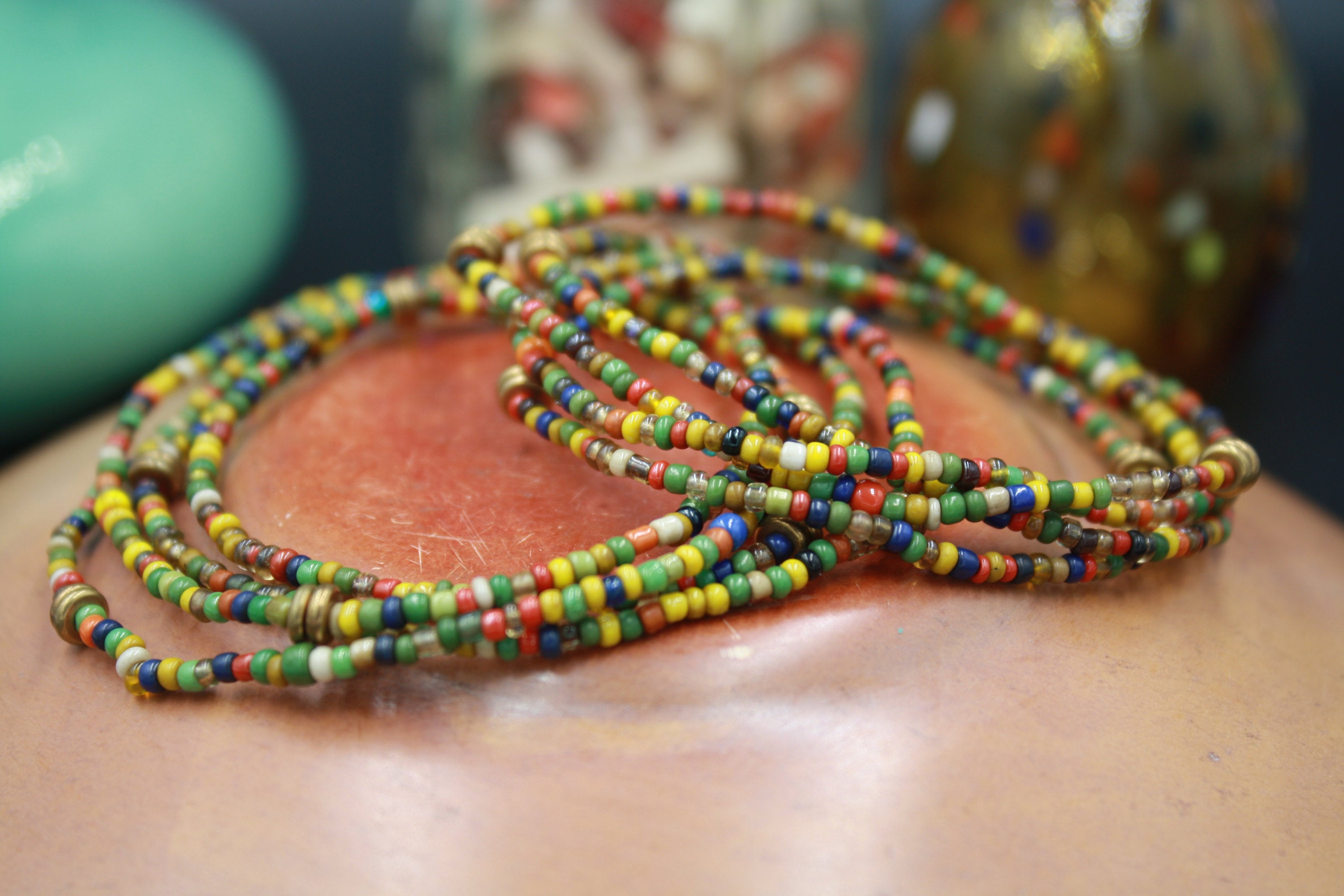 This year we've got three new styles, all stocked and ready for you early shoppers.  Of particular note is the brand new Buttermilk Falls and Sugar Bush Hill, our brand new collection of tiny scale vintage braceletes and neckalces.  Sugar Bush Hill is a four-wrap 28 inch string of matte and luster beads from Indonesia. Simple and elegant.  Our Buttermilk Falls strand starts with vintage Czech Anissa Picasso beads in rich reds and brown earth tones and is finished with a slighty larger picasso bead surrounded by Indian yak bone bead discs.  Both are selling fast.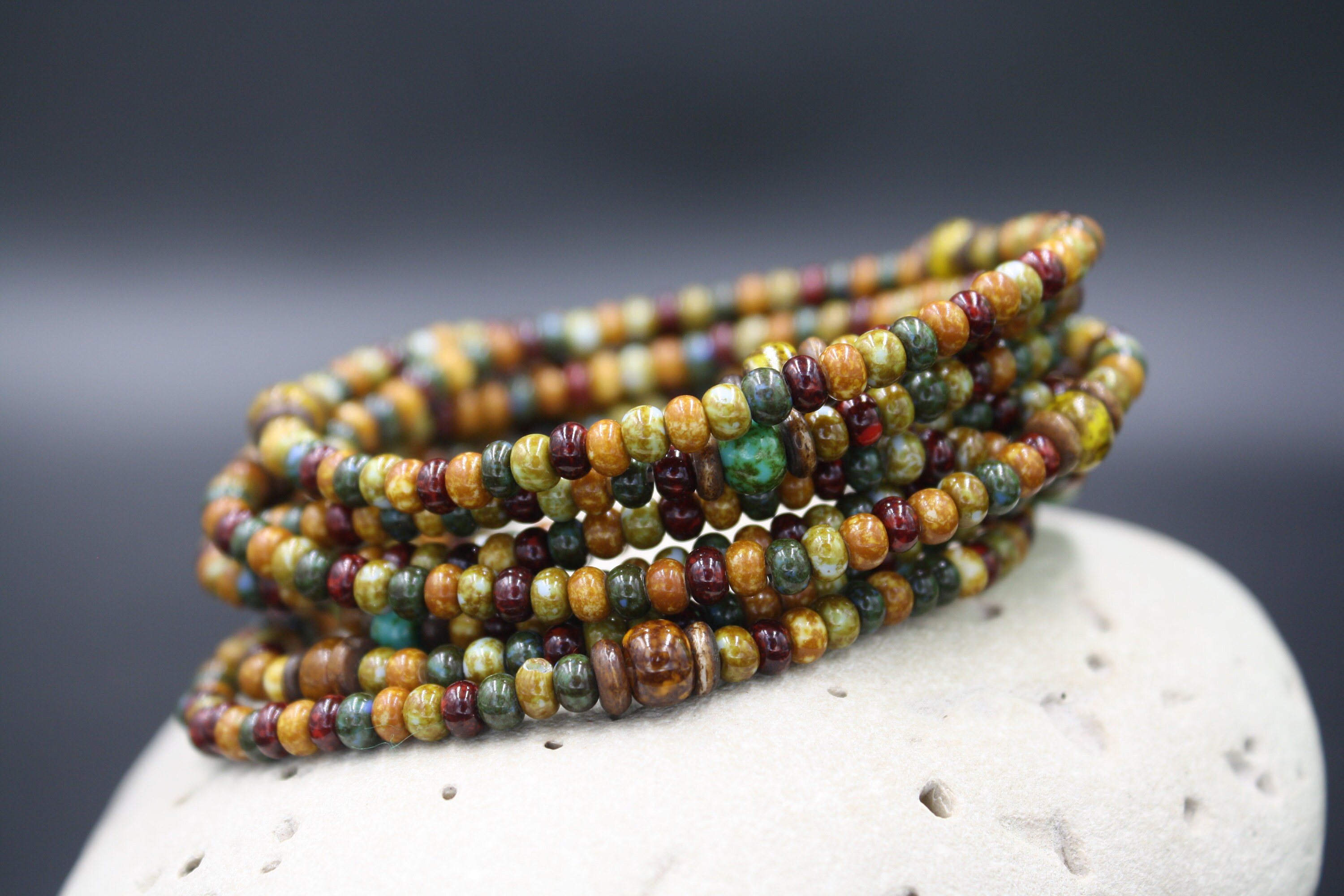 We've re-introduced the Ocean Park, similar to the original designg of vintage African padre beads with a new touch of foiled luster beads in a ranbow of colors.  It's a brillant display of pattern and glitter, a virtual sparkler on your wirst.  We've also been able to curate a new collection of beads for a re-introduction of our popular Moodna bracelet from 2017.  It still includes the Tibetan mala beads with coral inlays and a cadre of blue lapis stones as the feature beadss.  They are  surrounded by a variety of Czech Picasso beads in rich, lustourous tones and a sprinkling of African and Japanese seed beads, the former, rustic cut, the latter, precisely scaled.  It has always been one of our favorite bracelets and has taken us a long time to reproduce with the quality beads you've come to expect from us.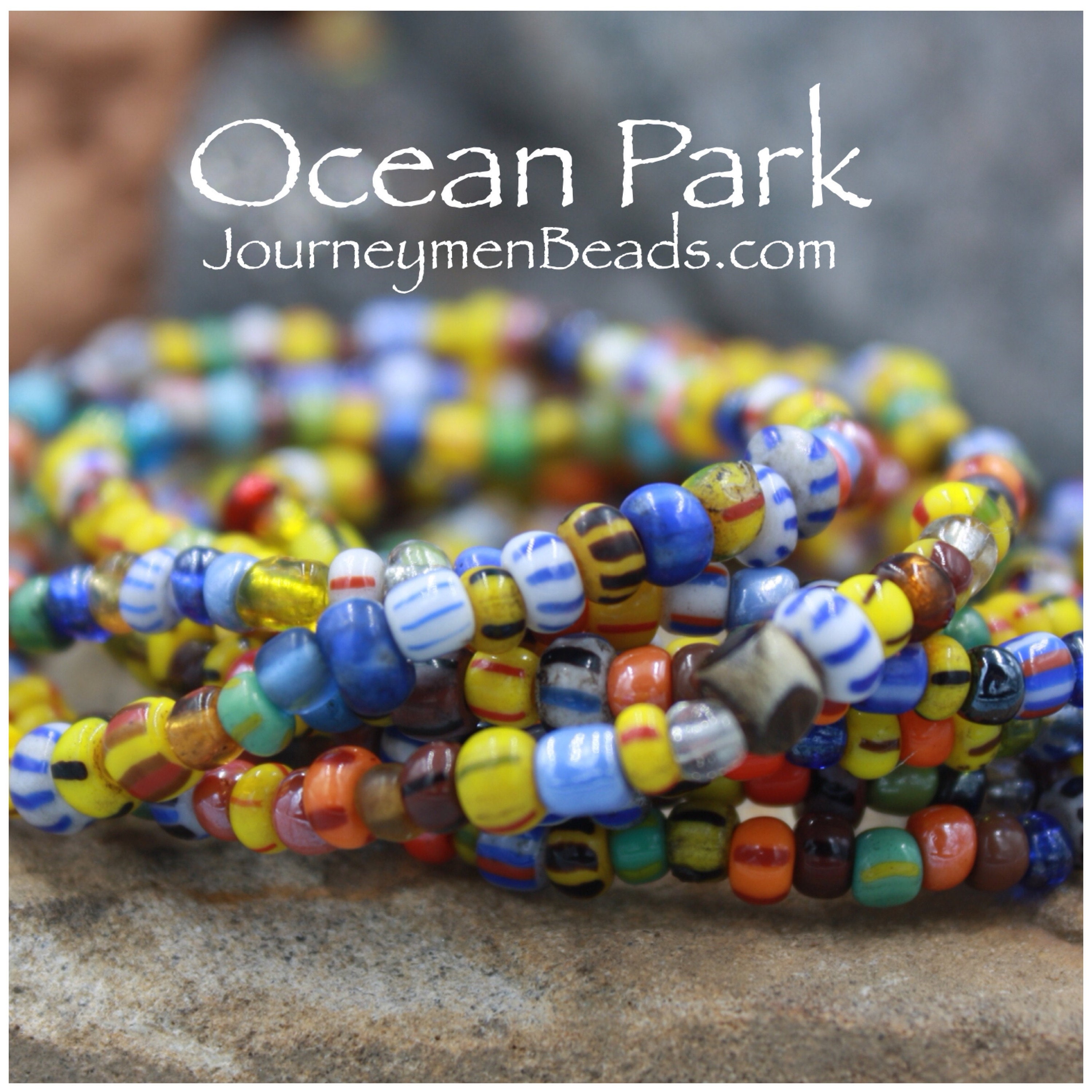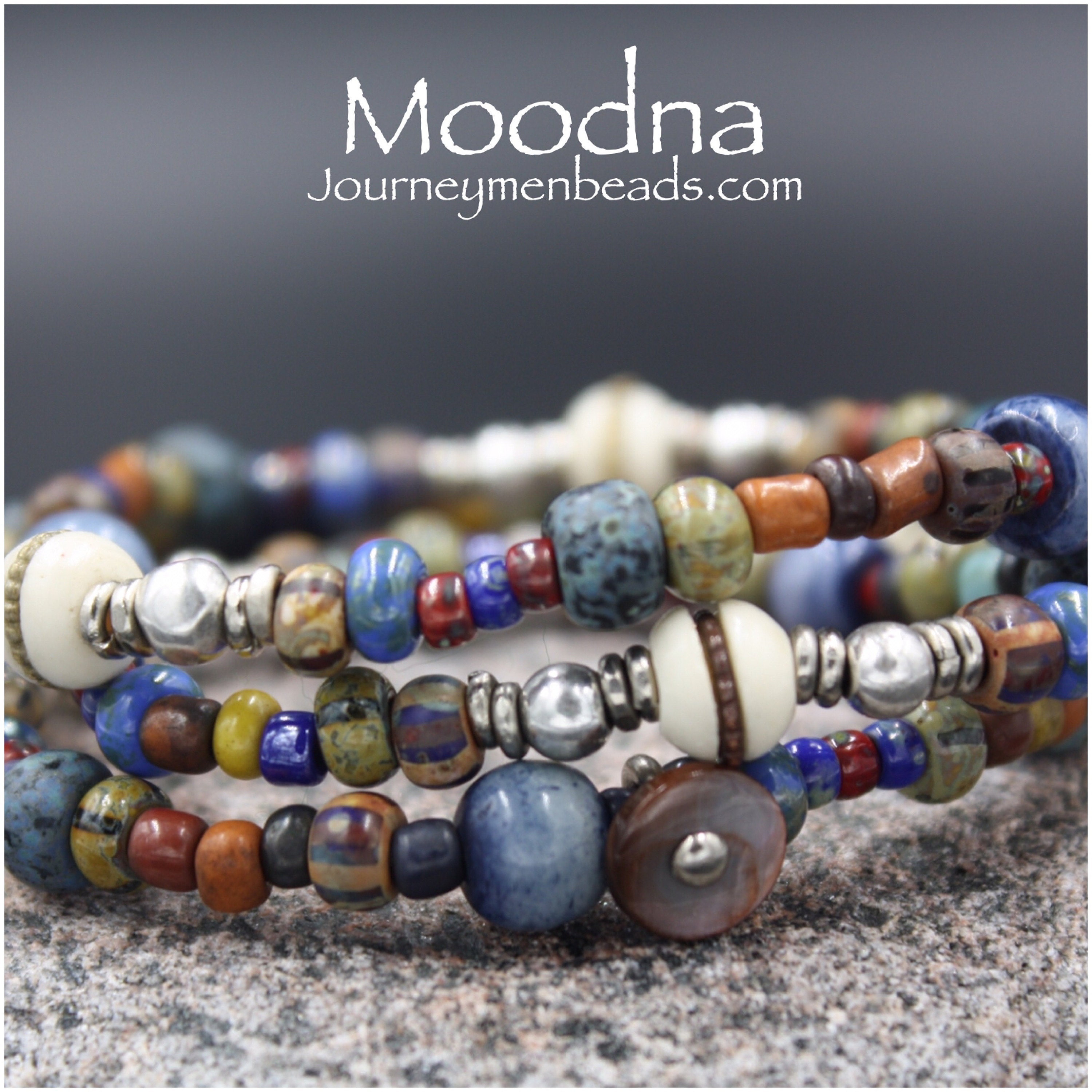 So I urge you to shop early, browse the store front and find that perfect gift for a friend, family member, even yourself.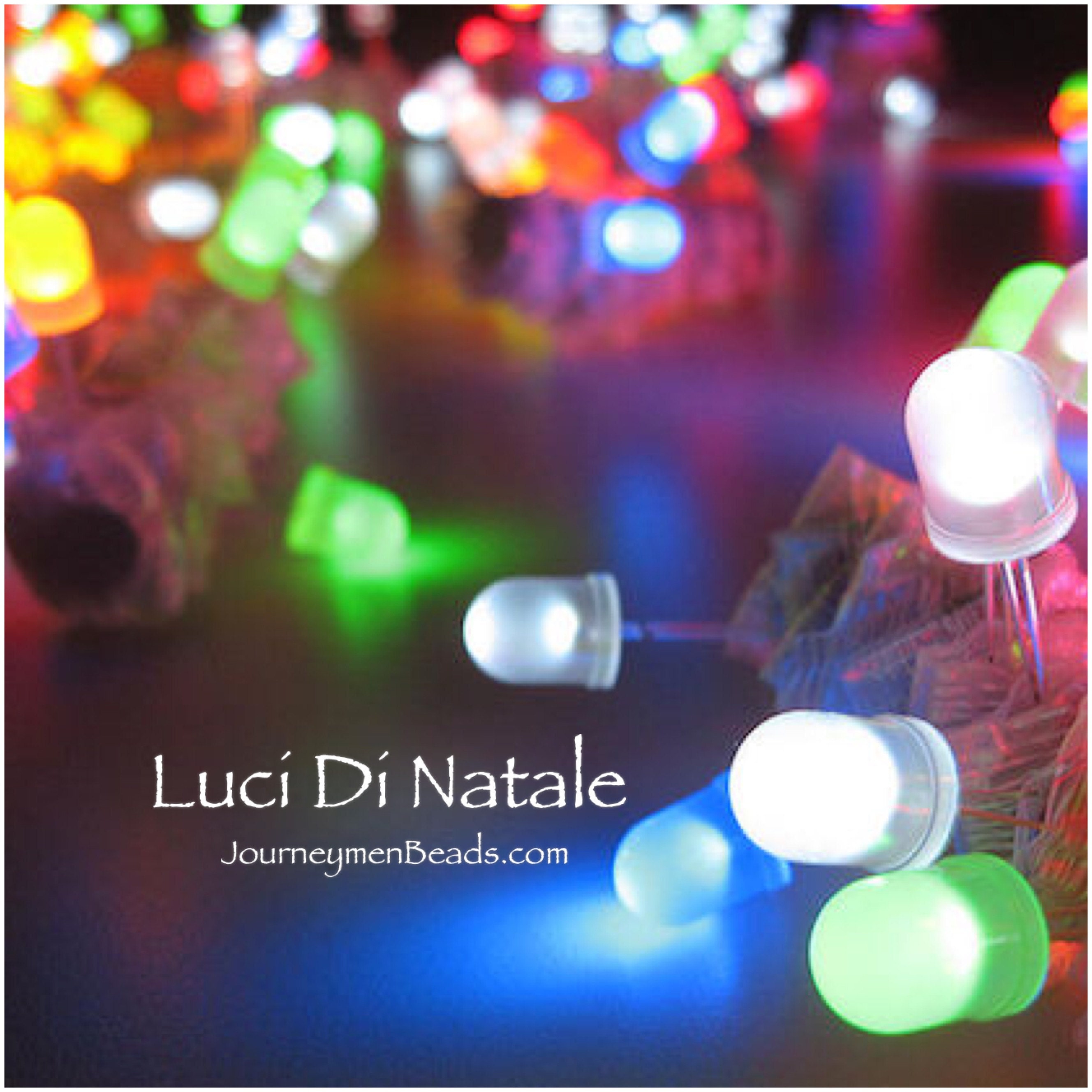 Happy Holidays,
Tim