Over the years I've been to many places that, even before leaving home, I knew would present great opportunities for new inspirations and bead mixes.  I use these photos not as a place where the beads are from, rather, as a starting point for the soup mix and texture the final piece becomes.
Many people ask me what comes first, the inspiration place or the beads.  The simple answer is both.  Sometimes I scour curated collections of beads in search of just the right vintage and antique mix that will evoke the meaning and feel of a place I have visted or been inspired by.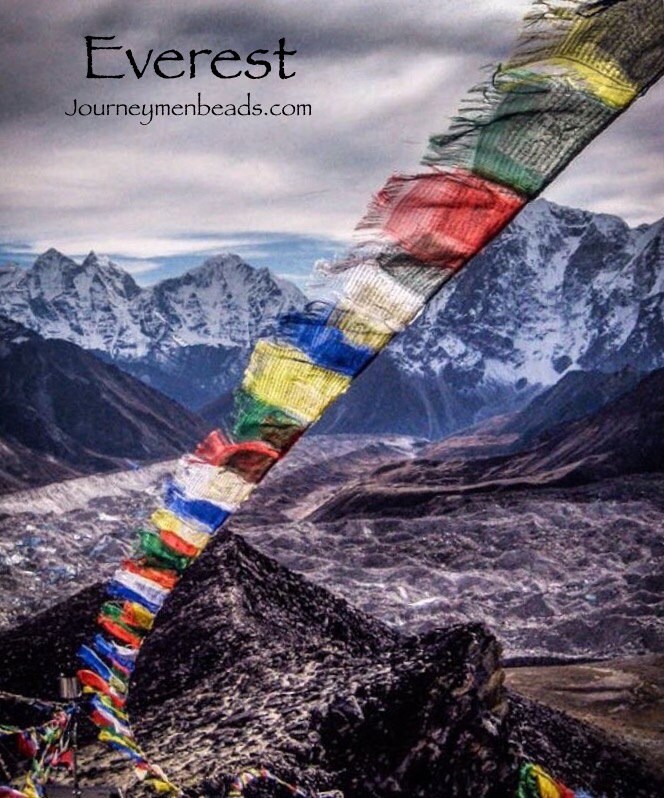 A good example of this is our Mount Everest bracelet.  Full disclosure, I have never been to Mount Everest.  While scanning through some Instagram posts a few years ago I was taken by a photo of Tibetan flags, wind swept and worn, streaming down the  mountain.  I was able to contact the photographer who gave me permission to use the photo as an inspiration place.  I spent over 2 years searching dealers for just the right beads.  At first I was drawn to the idea of creating Tibetan flag beads out of the actual flags by soaking them in wax, pounding a micro grommet through the cloth and attaching to the bracelet with an O-ring.  An epic fail!  Going back to my search, about 18 months after giving up on the cotton flags, I was fortunate to find a bead dealer in New Zealand with a cache of vintage cube beads from India, hand painted with gold stripes and the perfect size for my vision.  At first I just wanted the flags to be feature beads in the piece, popping off the dramatic sky and mountain face.  After finding these beads I quickly shifted to a full strand of flags, in essence eliminating the background in the photo as an element to the overall design.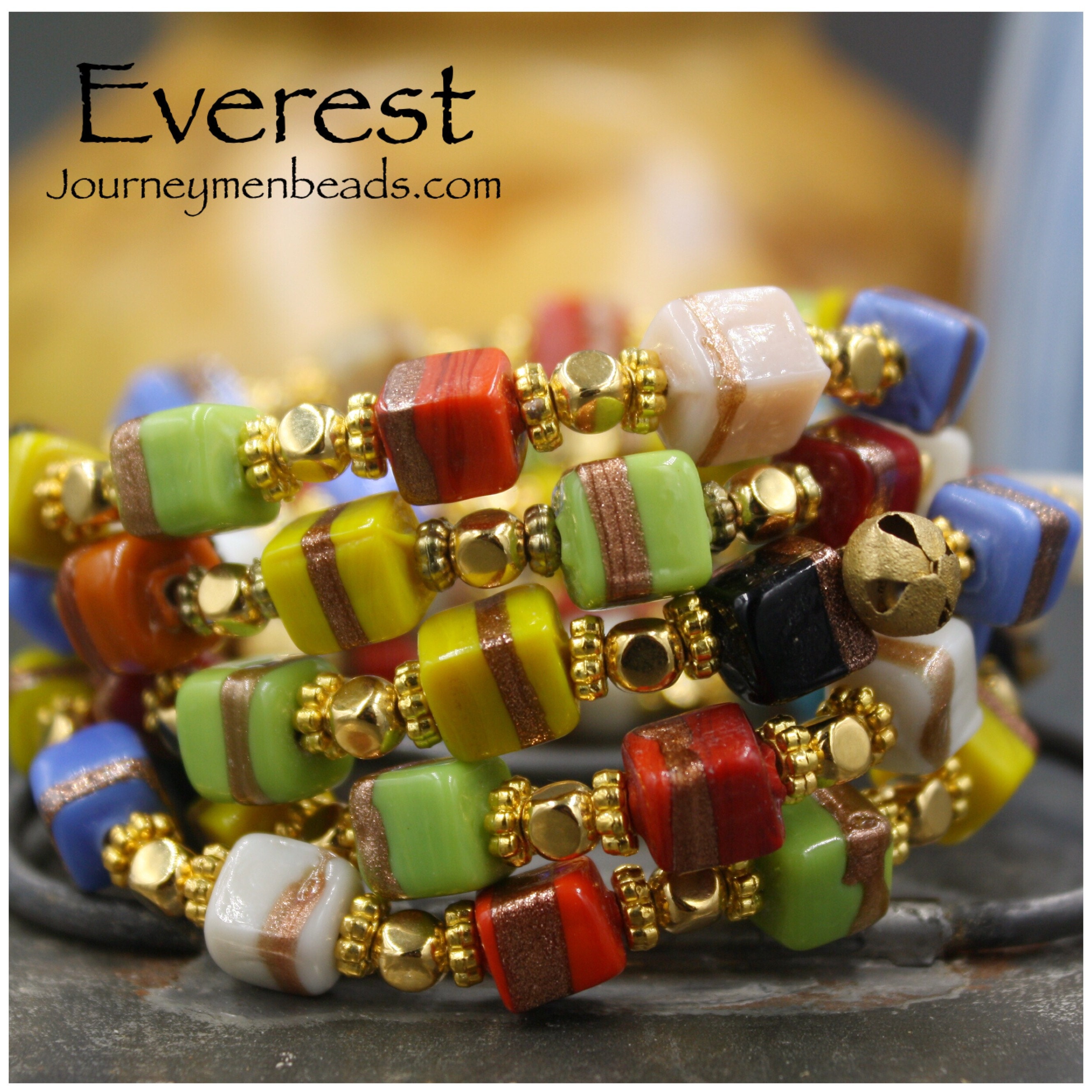 Others are much easier. I've had the photo of Meadowlands in my mind for quite some time and eventually a certain bead or gemstone will pop. This picture was snapped on my daily commute on a New Jersey train one early fall morning.   I was fotunate enough to find these spectacular rondelle South Dakota picture jaspers that were easily paired with antique brass heishi and a brass feature bead for added texture.  This monochromatic bracelet again ignores the background and concnetrates on the unique  hues of the grass and sunshine in the forefront.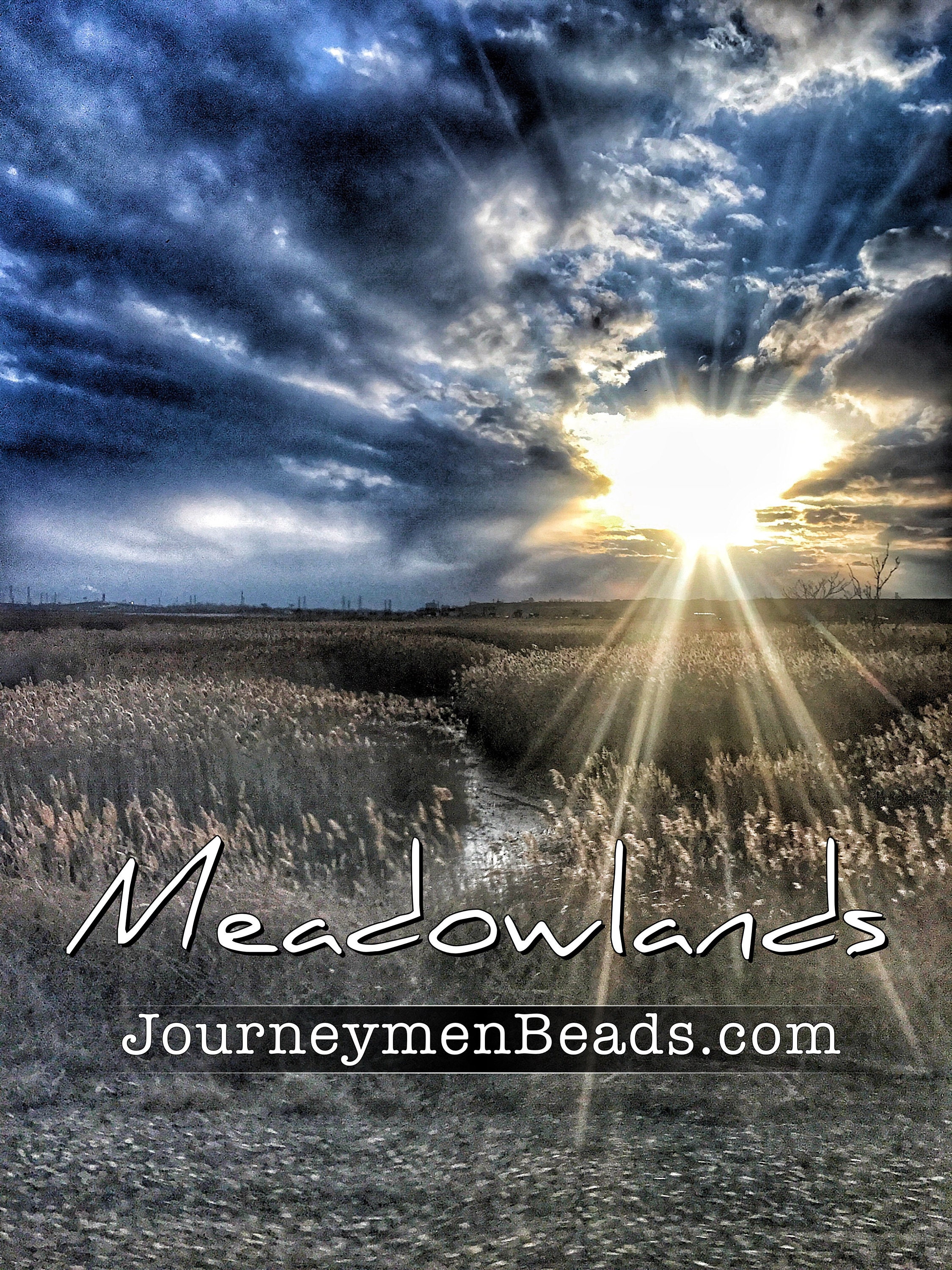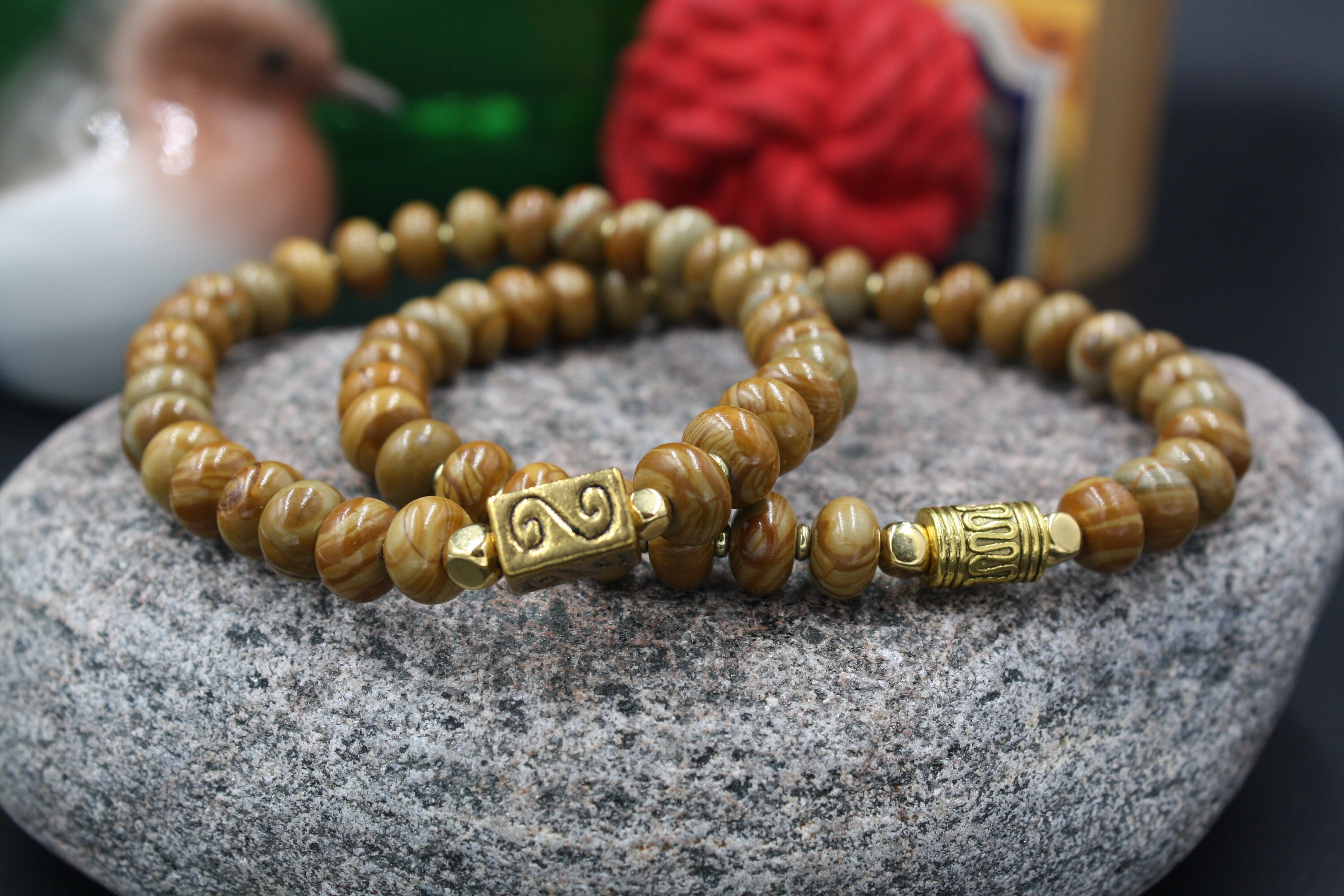 One of the easiest melds of beads and inspiration is the Mayfair bracelet.  I had already acquired the 100 year old antique red whiteheart beads when I cam upon  charming Mount street while walking out of Hyde Park on a cold London afternoon.  I knew instantly that the image fit niceley with my bead stock, seeing each bead I would use in the picture even before I took it.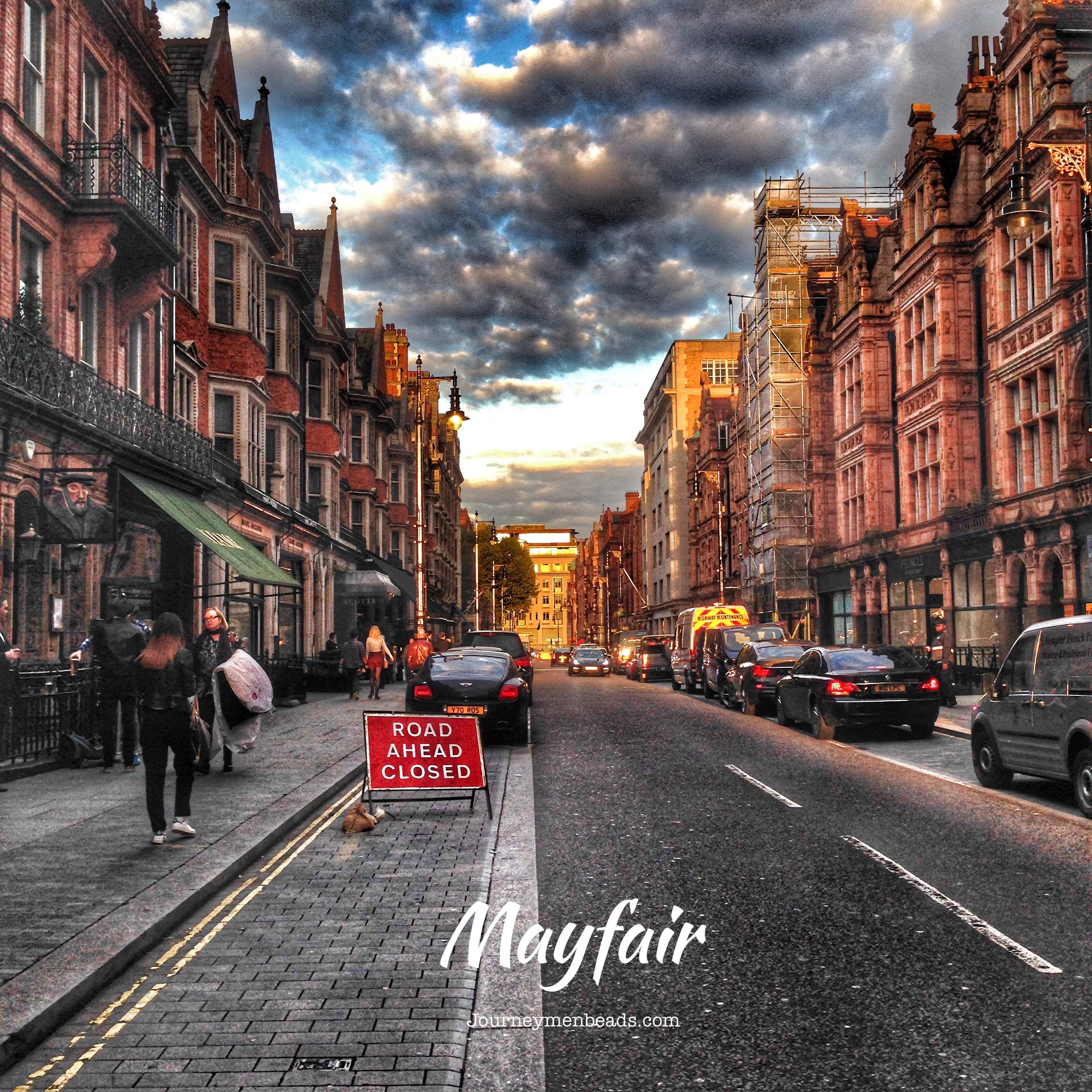 Customers seem to agree with my feelings.  Even after 5 years, the Mayfair is still our number one seller.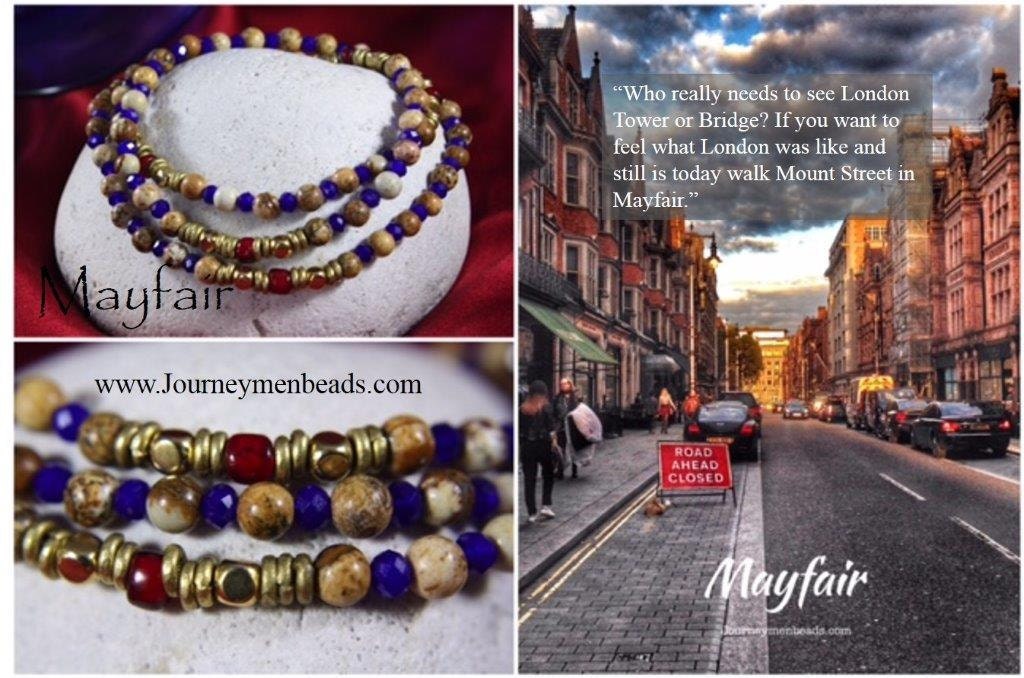 Still, others await discovery.  An enjoyable hunt for the mix that best sets the tone for what I want, need to create.  It's what makes this part of my life so much fun - going places, finding inspiration, hunting down the perfect place to share.  Here a few images I still wait with...